As you settle down for a day of family, food, and festivities, the Chefs from the Scholarly Kitchen wish to offer you a feast of reading recommendations for the upcoming winter months.
Each Chef was asked to quickly write about what book they're reading now, along with a potential "pairing" in the beverage category. The results follow. Happy Thanksgiving!
Joe Esposito — "Blood Meridian" by Cormack McCarthy. I have almost completed "Blood Meridian" by Cormack McCarthy, a break in my usual diet of metafiction.  This is the third book of McCarthy's I have read and will probably be my last:  no aspersions on McCarthy, but there are simply so many other books to read.  I am still trying to make up my mind whether McCarthy is a serious novelist or not.  He modulates from an effective Hemingwavian understatement to an almost drunken, Faulknerian lyricism; I wish he had remained on Papa's side of that continuum, as he mostly did in his earlier novels (see "All the Pretty Horses").  His "The Road" is riveting and despairing (the movie caught little of this), but ends unconvincingly.  In all the novels, though, even the science fiction "The Road," the real character is the bleak landscape, which serves impassively as the backdrop to the human activity, which is mostly brutal.  The tale of "Blood Meridian" is about a company of military "irregulars" in the mid-nineteenth century Southwest, who become paid Indian killers for the Mexican government and then generalize their violence toward anyone they come across.  It is a reinvention of the romantic Western, where nobody wears a white hat.  Not recommended for the squeamish.
Suggested Pairing — The characters of "Blood Meridian" spend a lot of time drinking generic "whiskey," after which they promptly set to whoring, brawling, and murder.  Readers who wish to experience the spirit of the novel with family over Thanksgiving may choose to down shots of José Cuervo tequila, since the novel is mostly set in Mexico.  Personally, I find tequila still leaves me with some semblance of civility, so I would opt for a bottle of Jameson's, which always puts me in the mood.
Kent Anderson — "600 Hours of Edward" by Craig Lancaster. I rarely read fiction. When I read fiction, I rarely venture outside of genre fiction — because most fiction seems predictable, I prefer novels I know will make no pretense about being anything other than predictable, hence a preference for genre fiction. But occasionally, a novel without a neat genre designation sneaks up on me. It just happened with "600 Hours of Edward," a novel I started with a preview on my Kindle and bought straight away after reading a few "next pages" into it. The protagonist is a middle-aged man with Asperger's syndrome and OCD, and you follow him through 25 days of his life in Billings, MT, as he grapples with profound changes in his relationships and personal boundaries. I don't want to say too much, but the author captures a charming voice that he crafts beautifully throughout the novel, all the way to its satisfyingly unsatisfying conclusion. A charming book appropriate for everyone from high school on. It made me watch some "Dragnet" episodes. Read it, and you'll know why.
Suggested Pairing — Dr. Pepper and rum, on the rocks.
Alix Vance — The Asian Saga by James Clavell. I am reading James Clavell's Asian Saga, predominantly on iPhone. This began as a fairly perverse self-test when I misplaced the a/c cord for my Kindle and, out of _____________ [stubbornness/laziness/curiosity] decided to begin reading fiction on my Amazon iPhone app instead. Thousands of pages later, and still on iPhone, I'm through "Shogun" (1975) and "Tai Pan" (1966) and starting "Gai Jin" (1993). There are six titles in the series. Admittedly, I am getting small screen fatigue and may be ready for an iPad (or even print) soon.
Why would someone else want to read Clavell's Asian Saga? Without a doubt, for entertainment and escapism. If you are a Scrooge, have a long flight ahead of you, or want to get your head out of work, these are your ticket. They are engrossing, perhaps a bit frivolous, and are packed with captivating characters and intriguing historical details (with some pap). Much like reading the entire Harry Potter series end-on-end, they will be your friends for a while. Clavell was a screenwriter ("The Great Escape" and "To Sir, With Love") as well as a novelist. His books have "big screen" entertainment value.
Suggested Pairing — Scorpion Bowl.
Stewart Wills — "What Hath God Wrought: The Transformation of America, 1815-1848," by Daniel Walker Howe. A delicious, intricately detailed chronicle of the U.S. during a period whose cultural and technological ferment outstrips that of our own — from the end of the War of 1812 to the close of the U.S.-Mexican War of 1848. Along the way, Daniel Walker Howe charts the rise of big "internal improvement" projects like the Erie Canal, the mixed blessings of Jacksonian democracy, the emergence of millenarian religious sects, the tragedy of the Indian removal, the prophets of "manifest destiny," early efforts to enact women's suffrage, and, of course, much of the baleful political and sectional groundwork for the U.S. Civil War — as well as dozens of other events and trends that left the country, at the end of the period, a very different place from what it was at the start. It's a complicated skein, but Howe is a skilled weaver, and he somehow manages to keep the packed narrative moving forward. I was swept away.
Suggested Pairing — Mint Julep (popular during the time covered by the book, and introduced into Washington, D.C., by Henry Clay, a major figure in the book.)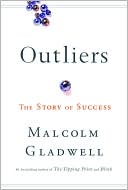 Phil Davis — "Outliers: The Story of Success," by Malcolm Gladwell. What makes success? We often hear about the "self-made man," the ones who struggles against all odds to become the leaders and innovators of our time. In reality, success is more often the result of hard work, systemic advantages given to particular individuals lucky enough to be born in a certain time and in a certain place, and mentors who identify, cultivate and promote their talent. Through this lens, success appears to be the product more of chance and hard work than innate talent.  I find this somewhat cathartic.
Suggested Pairing — Sam Adams Winter Lager.
David Crotty — "Important Artifacts And Personal Property From The Collection of Lenore Doolan and Harold Morris, Including Books, Street Fashion and Jewelry," by Leanne Sharpton. In thinking about a book recommendation for our readers, I wanted to stick within the frawework of The Scholarly Kitchen, and point out something relevant that might be of particular interest to our readers.  After all, there's likely a reason you're reading TSK instead of a blog on crafting or some other subject. One of the themes we often discuss here is that the future of publishing lies in opening up your ideas about form, that content needs to be media-neutral and flow into whatever shape works best for your reader.  With that in mind, I'm recommending 2009's Important Artifacts And Personal Property From The Collection of Lenore Doolan and Harold Morris, Including Books, Street Fashion and Jewelry by Leanne Sharpton. The book is a fairly straightforward fictional memoir of a relationship between the title characters.  The twist is that it's written in the form of an auction catalog.
An invitation to the Halloween party where Lenore and Harold met is one of the first lots offered from this "historical collection." As more lots are offered in chronological order, you see them fall in love, live together and eventually drift apart.  It's not an epic love story, but a realistic portrait of a relationship, one in which you may recognize people you know, or even yourself.  And it's an absolute treat to read.  Nothing is directly spelled out to you, the reader is left to infer what's happening from an examination of vacation souvenirs, correspondence and even salt shakers.  It's a bit like slowly putting together a puzzle, and is the sort of book you end up reading in short bursts in order to think about and savor each step along the way.  In freeing this simple story from the traditional form, Sharpton creates a truly interactive reading experience.  You are left to fill in the details, to pick up on the clues, and every reader serves as a partner in creating their own unique story from the pieces.
Suggested Pairing — A tawny port.
Howard Ratner — "Changes: A Novel of the Dresden Files," by Jim Butcher. When I'm not reading about Linked Open Data or some new researcher ID scheme, I settle down with a sci-fi/fantasy book via Kindle or Kindle app. I'm a big fan of the Dresden Files series — the tales of a modern day wizard working as a private investigator. "Changes" is a quick read and a good light-hearted romp through the streets of Chicago with wizards, vampires, and of course the occasional monster. Butcher knows how to pace a story while weaving together a bit of a mystery. The TV show starring Paul Blackthorne which ran from 2007-2008 captured the mood and sarcasm of the series but never the twisted plots. If you prefer your monster stories with a bit of adventure and good humor, give the Dresden Files a chance.
Suggested Pairing — Bacardi 151 Proof Rum, Cherry Liqueur, Coca Cola, Spiced Rum with two Tylenol 3's as a chaser. It's known as a Flaming Wizard.
Ann Michael — "Where Good Ideas Come From," by Steven Johnson.
"Chance favors the connected mind."
Only two chapters in to this book, it's already apparent that the book itself contains many of the building blocks to which Johnson refers as the "adjacent possible", the first-order combinations of elements or parts that result in something new.  Johnson proposes that our grasp of the source of good ideas as well as their nature is completely wrong.  It isn't the flash, the stroke of genius, or the epiphany that characterize the origin of a good idea.  It's more of a slow hunch that "fades into view over a long period of time."  The "eureka moment" is what we remember and it's what we build our folklore upon.
Though I've just started reading this book, I look forward to Johnson's exploration of six principles that he feels enable us to create an innovate, idea friendly environment.  He explores two of the six principles in his TED talk, the Slow Hunch and Liquid Networks.
TED Video: http://www.ted.com/talks/steven_johnson_where_good_ideas_come_from.html
Suggested Pairing — Coffee and biscuits with a bunch of curious and inquisitive friends. You can explore the adjacent possible together.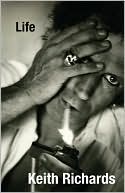 Michael Clarke — "Life," by Keith Richards. An acquaintance of mine was the concierge at the Four Seasons in Chicago some years ago when the Rolling Stones came to town. I was having a drink with him one night around this time when he produced, out of his pocket, four pieces of paper. They were faxes (remember those?) sent ahead by someone in the band's management office listing instructions for the preparation of each of the band members' rooms. Mick Jagger's list was befitting an English gentleman: Earl Grey tea, bottles of Perrier, French red wine and preferably Bordeaux. Keith Richards' list resembled the prop list for filming the Blues Brothers: two extra trash cans, four bottles of vodka, two whole fried chickens, a loaf of white bread, two cartons of cigarettes, and a VCR with the instruction book.
Richard's list demands that one concoct a scenario that would explain the use of the requested items together. Does one try to put the whole chickens between the bread or is the bread eaten separately. What are the extra trashcans for? Surely someone has already set up the VCR so why is an instruction book needed? (You put in the tape and hit "play" – what else is there to know?) "Life" doesn't answer these questions specifically but it does provide some context on the careening, hazy maelstrom in which it was composed.
While other reviewers have focused on the various digs at Mick Jagger found in the pages of Life (and indeed there are many and at time the book reads like a list of grievances set before a marriage counselor), I find myself drawn to and astounded by the very same things that astound Richards himself. First and foremost how fast it all happened. The Rolling Stones went from an unknown, aspiring blues cover band with no recordings in 1963 to international sensations in 1964. As Richard puts it:
You want to be a blues player, the next minute you fucking well are and you're stuck right amongst them, and there's Muddy Waters standing next to you. It happens so fast that you really can't register all of the impression that are coming at you. It comes later on, the flashbacks, because it's all so much. It's one thing to play a Muddy Waters song. It's another thing to play with him.
"Life" starts with a recounting of an episode in 1975 when Keith Richards, along with Ronnie Wood and a few others, take an ill-advised detour through Arkansas while en route to a show in Texas. They are pulled over and detained in the small town of Fordyce with enough pharmaceutical products in the car to open a well-stocked drug store. Richard Nixon had personally instructed the State Department to deny the Rolling Stones entry to the United States and it was only due to Nixon's impeachment and numerous assurances to the State Department that the Stones would stay out of trouble that they were even granted visas. The concert in Texas, the entire tour, and the future of the band itself were about to be derailed. With the help of a drunk judge, a lot of luck, and a well-connected attorney they manage to slip the knot of Fordyce and make the show in Texas, the rest of the tour, and another couple of great albums.
"Life" recounts how Richards, much like his fictional alter-ego Jack Sparrow, manages to escape from one thorny situation after another, ultimately cheating even death itself again and again. And for this we are thankful. "Life" is a reminder that content is and will always remain king. While being able to download any song in the galaxy to my phone in a matter of seconds is indeed a miracle of technology, I can imagine (and indeed have somehow managed to live most of my life in) a world without iTunes. We'd muddle through somehow. I can't, however, imagine a world without the music of the Rolling Stones. It would be an impoverished world and a very different life.
Suggested Pairing — Two extra trash cans, four bottles of vodka, two whole fried chickens, a loaf of white bread, two cartons of cigarettes, and a VCR with the instruction book.