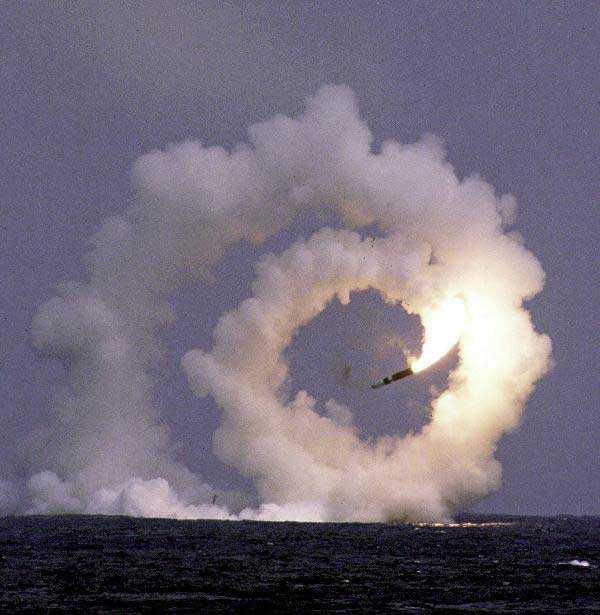 When the open access (OA) movement started, the goals were to provide taxpayers with greater value by making scientific reports of research funded by taxpayers freely available. As part of this, some hoped that publishers would be transformed, that some big publishers might be eliminated or at least humbled, and that publishing itself would be reimagined. Academics and universities would benefit, the public would get more for their tax dollar, and a general liberalization in scientific communication would emerge.
Fast-forward nearly 15 years, and here's what we see:
The taxpayer is being asked to pay more for government-run repositories, enforcement procedures and related staff, and a matching bureaucracy
The value proposition of OA is being viewed more skeptically, and blanket statements that were once embraced are now being assessed more critically
Academics are realizing their academic freedoms could be curtailed with mandates like those in the UK and Europe
Universities are being asked to implement new, problematic, and potentially expensive management structures to deal with the demands of funded OA
Research funding is being reallocated, squeezed, or reduced to pay for OA publishing
Distractions, inefficiencies, and limitations are more regularly cited
These problems are perhaps most acute in the UK with the recently revised Research Councils UK (RCUK) policies. The problems appear to be taking over the conversation. As Martin McQuinlan wrote in a recent edition of Times Higher Education:
. . . the RCUK-government response to Finch has essentially reduced all this complexity to a pay-to-publish model that primarily benefits publishers and commercial users of datasets such as AstraZeneca, which will no longer need to subscribe to journals. The cost of academic publishing has been thrown back on to universities which will in turn inevitably be forced to make economic and strategic decisions about which academic papers they should fund. Expensive and elaborate peer-review mechanisms will have to be established to manage the process. And the costs of all this will not be recouped from university library budgets: on the contrary, libraries will still have to pay for journals from the rest of the world unless other countries implement a gold mandate, and this looks unlikely. As a result, university budgets will be further squeezed and the publishing research base squeezed too. The likely outcome of a unilateral gold open-access policy will be a contraction of research in the UK.
The RCUK policy is also being perpetuated in Europe, with a July 2013 implementation date. And, in a parallel to what happened in the UK, academics from the disciplines of the humanities and the social sciences are pushing back. In a recent announcement, French academics had this to say:
We are afraid that the embargo proposed by the Commission – delaying free distribution of material for 12 months after paper or electronic publication – will prove to be completely insufficient for maintaining a large number of academic journals in the fields of the humanities and social sciences, where publication is only economically viable over a longer period. . . . We therefore fear that these measures . . . will quickly prove to be counterproductive; that they will lead to a deterioration in the quality of publications in the humanities and social sciences and to an impoverishment of intellectual debate, undermining the diversity that is so essential to the publishing landscape and limiting the independence of authors.
Another area of increasing tension for the OA movement is around its licensing. The Creative Commons Attribution license, otherwise known as the CC-BY license, is required by the RCUK mandate, and is viewed by many as sacrosanct to the OA movement. It is described on the Creative Commons site thusly:
This license lets others distribute, remix, tweak, and build upon your work, even commercially, as long as they credit you for the original creation. This is the most accommodating of licenses offered. Recommended for maximum dissemination and use of licensed materials.
However, not everyone agrees, including one persistent advocate of OA, Heather Morrison:
Many open access advocates consider CC-BY to be consistent with the strongest form of open access, libre open access, as it includes the least restrictions. I argue that the lack of restrictions leaves open access vulnerable, for example vulnerable to re-enclosure for toll access dissemination downstream. For this reason, I consider CC-BY-NC-SA to be the closest choice of the CC license options for strong or libre open access, allowing a broad range of re-uses while imposing restrictions that protect the open access status of the work for the long term.
The perception is that the CC-BY license makes remixing and reusing content free and therefore easy. It is promoted as a great license to help text- and data-mining initiatives, which could possibly lead to some discovery at some point in time. However, it is inherently quite encumbered — not financially, but academically. The potential encumbrance is attribution. The Wellcome Trust notes in its document about CC-BY that:
As a matter of good practice, we encourage text-miners to cite the dataset (including the query they used) in all publications which make use of text-mined facts.
That is, attribution is required for any piece of content included in a dataset or analysis that relies on text-mining and makes use of facts garnered in this way.
Others have also noted this, including Alex Ball in the Digital Curation Centre, associated with JISC:
. . . compiling a dataset from many others is likely to be unfeasible due to the administrative burden of crediting each individual contributor to the superset in the manner of their choosing. This problem is sometimes known as 'attribution stacking'.
So, if the entire 2012 contents of PLoS ONE were used for text- or data-mining — content that is entirely within a CC-BY license — conceivably all 23,464 articles (just those from 2012) would have to be in the reference list on any publication resulting from such text- or data-mining. Of course, a scientist using these data could avoid this by seeking a waiver from each copyright holder. But since copyright under CC-BY resides with the author, and isn't centralized by a publisher, that would require more than 23,000 waivers, not just 3-5 from publishers who gather and administer the copyrights. Because most publishers wouldn't view text-mining as a copyright violation, just as fair use, CC-BY may actually be more academically restrictive than copyright, simply because of the burdens it places on scholars and the inefficiencies it creates through decentralization.
The OA bargain is becoming a bit more fraught as more people get involved and as founding concepts are stress-tested by practical matters. If the OA movement remains dogmatic about the details, and is not willing to compromise or improve on ideas established years ago and never thoroughly validated on a large scale, it run some serious risks of losing support in the wider world.
Things change when they scale up. Things change when they're asked to do more than just provide an alternative.
What's the future of OA? It seems it is not the future once envisioned in the past.
(Hat tip to RS for the insight about the CC-BY licenses.)